At HADE we supply packaging technology and we place particular focus on the processing of labels. HADE supplies dispensers, labels and price labelling devices. Outstanding quality, sophisticated technology and optimum ease of use characterise HADE products. We also provide excellent after-sale support to look after our customers.
HADE - for better wet gluing technique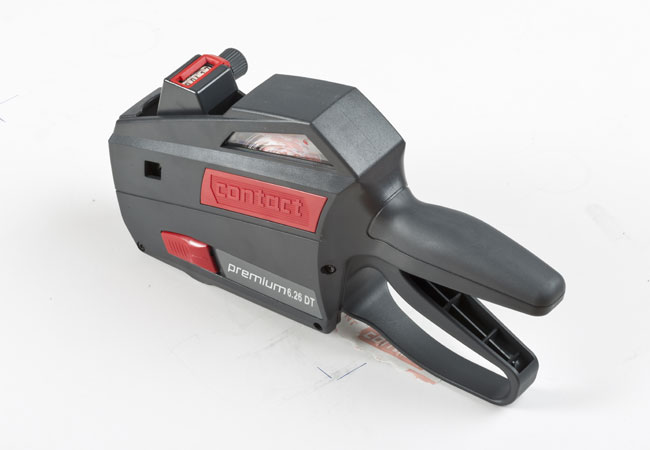 Advantages of HADE label technology:
Resistant to cold, heat, light and moisture
Precise label positioning
High quality and durable
Labels ensure order, for example with a date or a price. Processing is easy even in dusty and dirty environments. Labels can be processed with a stationary device or a movable one. The machines and equipment required for processing are handy, easy to transport and robust.
Create clean appearances and mark your goods with labels and label technology from HADE.
Easy to see and optimally processed

 
Appearance
All major shippers and those in charge of major markets value quality - and with good reason. Important warning labels must be clearly visible and accurately positioned, warnings must be visible for many years, and price labels must be able to be processed quickly and efficiently and reliably pass on information to customers.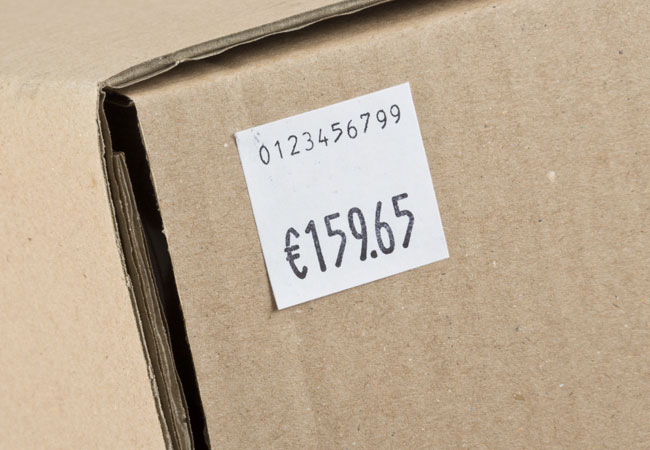 The problem of label processing is a result of the high demands on the result. In many cases, labels are important for product identification, pricing or determining important instructions for processing or treatment. Labels or warning signs must be permanently attached. Label processing has to be easy and fast,  and it must be possible in any location, under varying conditions.
HADE has been an experienced supplier for years and knows both sides of the market. Our labelling machines, hand-held devices and price labellers are tried and tested in everyday life and have been developed to perfection throughout the years.
The following models are currently available:
Adhesive electric labellers
Handheld price labelling devices
Desktop devices
We also supply labels in all specifications and sizes required by the market. Our range of accessories will convince you that HADE is and always will always be the No. 1 when it comes to label processing.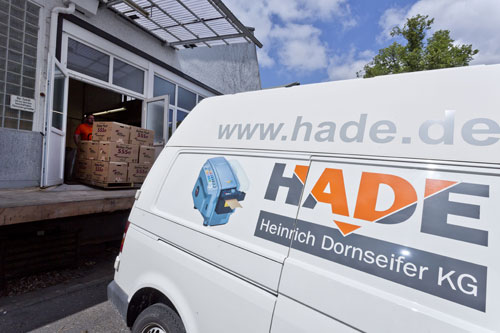 Please also look into our special offers and reduced prices. Especially when it comes to the delivery of labels and equipment for the processing of labels and price markers, we can make companies attractive offers for larger quantities. Please contact our Key Account Manager Markus Sichtermann
02371/959990
markus.sichtermann@hade.de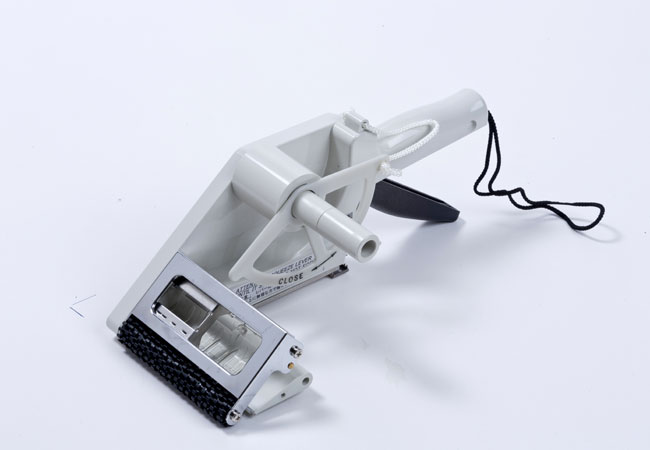 Your contact person at HADE
Please call us - we will gladly arrange the right contact person in at HADE who is responsible for your product and area.
Tel.: +49 - (0) 2371 - 95999 - 0
Callback service
Please indicate your telephone number, the reason for your request and an optimal time for a callback. Send us this information to info@hade.de
Gluing & moistening
Please also note our extensive range for gluing and moistening labels
Labellers
Gluing devices
Accessories
Sealers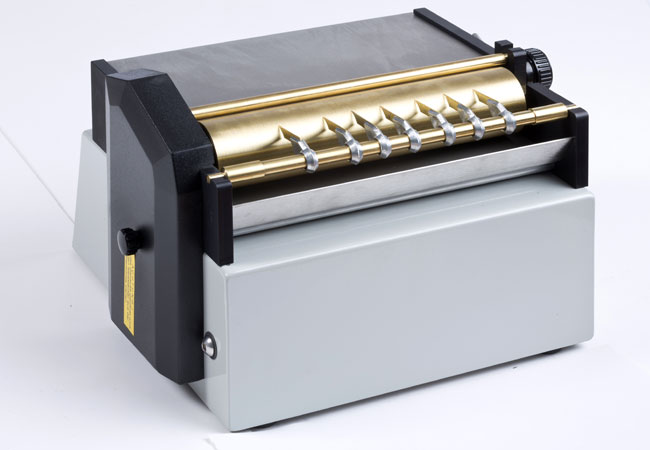 Devices and products from HADE
We supply label dispensers and price labellers for packaging. A core component of HADE Heinrich Dornseifer KG is the further development and maintenance of devices and machines for the processing of wet adhesive tape as well as the time and effort-saving use of labels. Nearly all product lines of the modern packaging industry are part of our product range - but we are glad to focus on the processing of wet adhesive tape in our consulting and customer management. An area in which company founder Heinrich Dornseifer laid the foundations for today's market leadership of our company in the 1930s through innovative product development. We are the sole importer of equipment and machinery of the US Better Packages Inc. for continental Europe.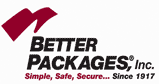 Electronic tape dispensers from Better Packages represent the crown of development in this area. We are proud and happy to have been among the selected partners of Better Packages for decades. Naturally we also rely on quality and environmental awareness from our suppliers of wet adhesive tape.
We are happy to advise you - HADE is your partner for sales, process optimisation and the maintenance of tape dispensers and label dispensers.