Electronic HADE tape dispensers process all commercially available wet glue rolls, reinforced and unreinforced, from 40-100 mm width and 200 m run length. Sophisticated technology, clear design, easy operation and a good price-performance ratio - all this speaks in favour of electronic HADE tape dispensers.
2
The VARIO 555eMA is our all-rounder and best-selling electronic model. It is variable and can be further upgraded with various accessories.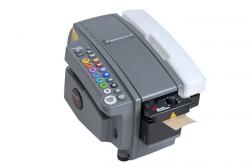 The SELECTRONIC VARIO 755 electronic tape dispenser meets the highest demands and ensures professional wet adhesive tape processing in almost any existing environment.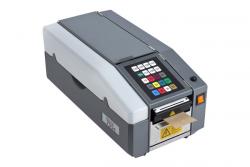 The tape dispenser Terzett 754 is an electronically controlled machine for the highest demands in the processing of wet adhesive tape in a professional environment..